New Puppy, Now WHat
video COntest
This video contest is for all the New Puppy, Now What students! Time to show off how all your puppies are doing with this training!
You must be
enrolled
into the
New Puppy, Now What
video course to be eligible to win.
I will be taking video submissions until
Sept 8th, 2023
in which I'll post my top 5 videos to a most popular vote. The winner will recieve the toy package shipped to them after the winner is announced. The top 5 selected will recieve free access to the
NEW
BH Training & Trial Prep Course!
Please make a highlight reel showing off your Fussing, Sit/Platz/Stand and playing tug!
30-60 seconds long
.
PRIZE
HERE'S WHAT The WINNER WILL GET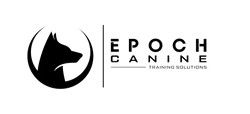 A complete Toy Training Package
brought to you by
Epoch Canine
2 Two-Handle Tugs (blue)
2 One Handle Tug (orange)
2 Dingo Ball On Rope (medium)
2 Rubber Ball On Rope (small)
1 Dingo Gear BERTA Tug Roll (blue)
1 Finger Clicker
1 Dingo Gear Traditional Braided Leather Leash
1 Long Line
1 Black Prong Collar


Join our newsletter!
Get weekly updates on live streams, news and more right in your mailbox.
Created with